The scientific exchanges will take on December 11 and 12, 2014 at
Région RHONE-ALPES headquarters in Lyon Confluence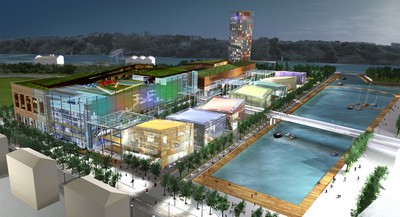 Details:
Region RHONE-ALPES - 1, esplanade François Mitterand - CS 20033 - 69 269 LYON cedex 2
Telephone: +33(0)4 26 73 40 00
Access
Tram T1 - Hôtel de Région-Montrochet stop
at the level of 101 Cours Charlemagne
Map here (GPS: 45,740521,4,819103)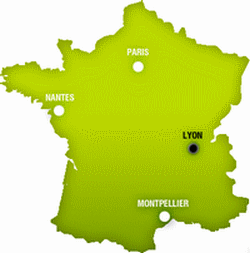 Lyon
Lyon is known for its historical and architectural landmarks and is a UNESCO World Heritage Site. The city was historically known as an important area for the production and weaving of silk and in modern times has developed a reputation as the capital of gastronomy in France. It has a significant role in the history of cinema due to Auguste and Louis Lumière, who invented the cinematograph in Lyon.
Economically, Lyon is a major centre for banking as well as for chemical, pharmaceutical, and biotech industries. The city contains a significant software industry with a particular focus on video games, and in recent years has fostered a growing local start-up sector. Lyon also hosts the international headquarters of Interpol, Euronews and International Agency for Research on Cancer. By some measures, Lyon is ranked 2nd in France as an economic centre and convention centre. Lyon was ranked 8th globally and 2nd in France for innovation in 2011. It ranked 2nd in France and 38th globally in Mercer's 2010 livability rankings.
The city is also known for its famous light festival 'Fête des Lumières' which occurs every 8 December and lasts for four days, earning Lyon the title of Capital of Lights. Legend says that the Virgin Mary saved the city from the plague and, to thank her, a statue was built. On the day it was erected, the whole city was lit by candles that its citizens had put at their windows.
Tourism information: www.lyon-france.com